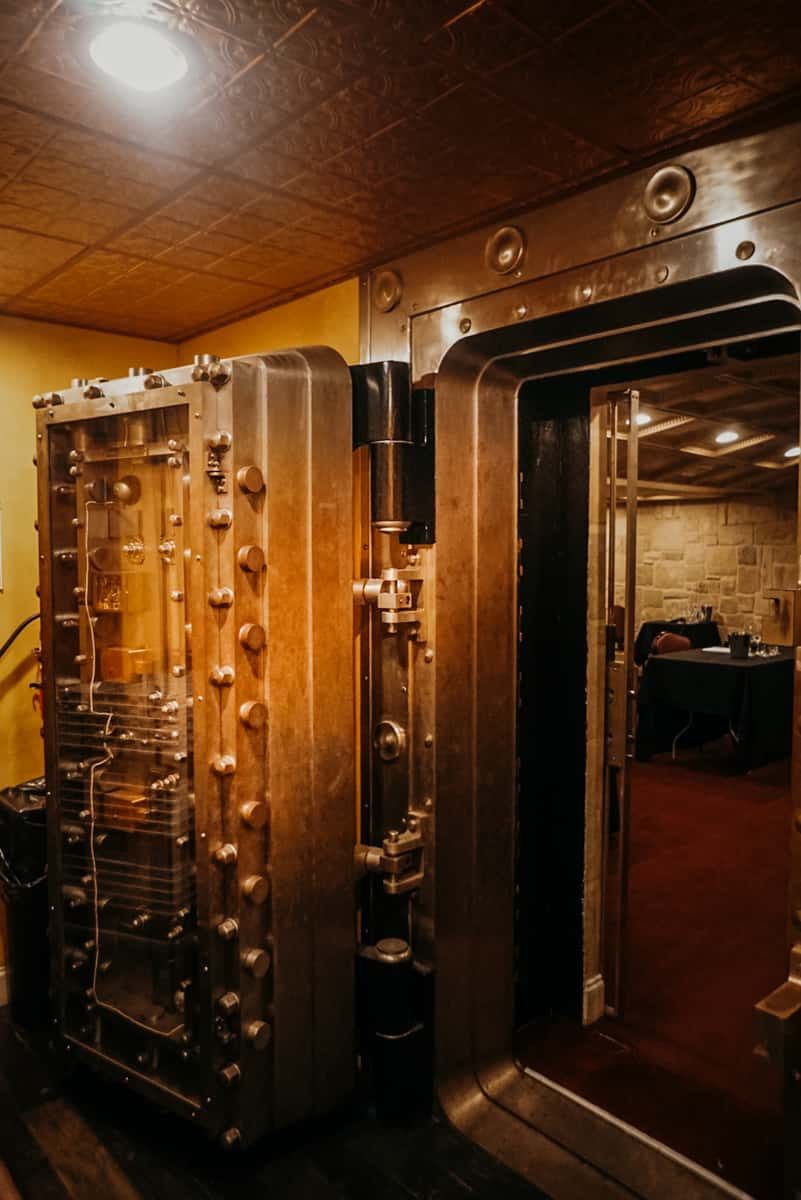 Private Parties
-Private-Fully Enclosed
-Private Entrance-Handicap Accessible upon Request
-Smart 50" Plasma Flat screen-Surround Sound
-DIRECTV Package-DVD Player
-Separate PA-HDMI Cables
Small Entrée's, Platters, and Flatbreads are available buffet style 
Hot and/or Cold Hors d'oeuvres
Hand crafted Artisan Cheese & Charcuterie Platters
Mini Desserts and Whole Cakes
-Seated Service with Food & Drinks (Maximum Occupancy 24 guests)
-Standing Reception with Food & Drinks (Maximum Occupancy 25 guests)
-Standing Reception with Drinks (Maximum Occupancy 25 guests)
-Wine, Champagne and Beer
-Still & Sparkling Water (Fiji and Pellegrino)
-Sodas & Juices (Coke, Diet Coke, Sprite, Mango, Pineapple, Cranberry, Orange Juice)
-Wine-Tasting Cards (The cards are $3 each, but it is yours to keep and it never expires. The card acts like a debit card and can only be used on the machines. You simply load whatever amount of money you wish on the card and your journey begins.)
Maximum Occupancy (25 guests)
-Seated Service with Food & Drinks (Maximum Occupancy 24 guests)
-Standing Reception with Food & Drinks (Maximum Occupancy 25 guests)
-Standing Reception with Drinks (Maximum Occupancy 25 guests)

-Weekday Room Rental (Sunday–Thursday) $150 w/ Food & Beverage Minimum Spend $1150
-Weekend Room Rental (Friday & Saturday) $250 w/ Food & Beverage Minimum Spend $1700

Rental fee covers 3 hour increment for use of the vault with the minimum spends to be met on food and beverage. Surcharge for additional hours over the 3 hour increment.
The minimum amount that must be spent on food and beverage (before tax and gratuity) in order to book the event. Excludes specialty tables, linens and equipment rentals.
What options do I have if I do not meet the minimum spend?
If you are having trouble meeting our food and beverage minimum, our wine tasting cards and/or gift cards are a great way to make up the difference.
We do allow small balloon decorations and small centerpieces including florals and picture frames. We unfortunately cannot allow any kind of confetti, glitter, or any small pieces of table scatter, candles, or large decorations. We can allow signs, but only using regular clear scotch tape to hold, no tack, push pins, wall hooks, wall fasteners, wall mounts, masking tape, large clear tape, or duct tape.